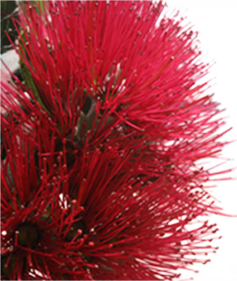 About MaryAnn
As I write this in 2014, I have spent a good part of my life living in Thames, and started my working life in 1979 as a Primary School Teacher, my last position was as Acting Principal and Deputy Principal at Kerepehi School on the Hauraki Plains.
In the early 1990's I felt it was time for new challenges, and in 1993 joined the New Zealand Police, and had a very interesting and rewarding 20 years, most of that based at the Thames Police Station as the Education Officer for the Thames-Coromandel area. I retired from the Police at the end of 2013.
My enriching life as an Independent Celebrant began in 2007, I had a warm, Christian upbringing, but have adopted a nonreligious, but spiritual approach to my life. Coming from a strong Education and Policing background I have found it very comfortable communicating with people from all cultures and walks of life. Organisation and logistics are my strengths, coupled with the calm reassurance to go with it. I have a strong family focus, and it has been a continued delight to work with couples and families to craft and create a ceremony or service based on their own values, ideas, words and feelings, making the day into everlasting memories.
I am committed to having a balanced life, and when not working enjoy catching up with family and friends, and making the most of the beautiful bush and outdoors that we have here on the Coromandel.
I look forward to meeting with you, and it would be an honour to be part of your special and significant occasion.